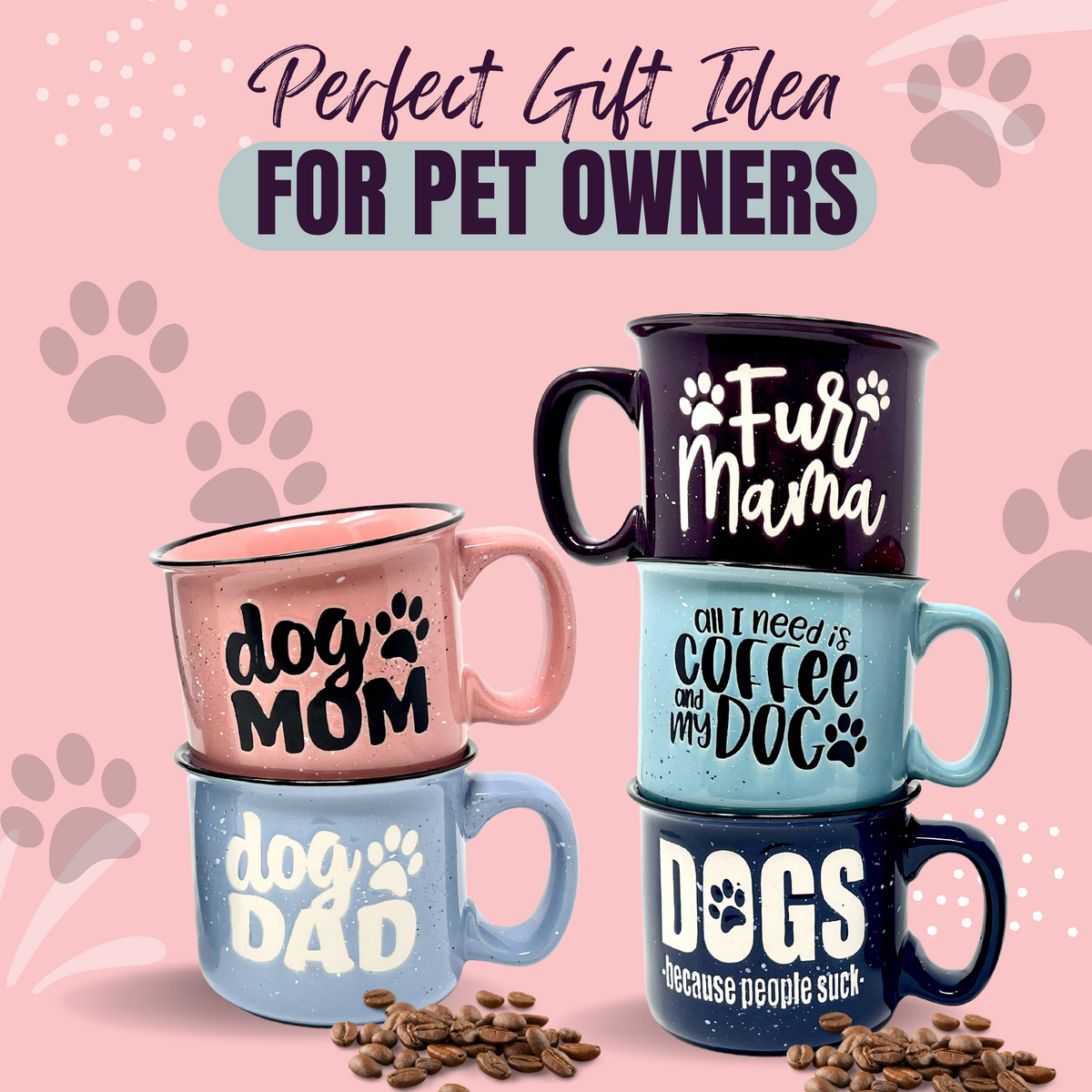 Cute Funny Coffee Mug for Dog Lovers - Dog Mom, Dog Dad, Fur Mama - Unique Fun Gifts for Her, Dad, Mom, Sister, Teacher, Coworkers - Coffee Cups & Mugs with Quotes (Dog Mom and Dog Dad Mug Gift Set)
Perfect Gift for Dog Lovers: Beautifully Designed Sarcastic Funny Coffee Mug! Perfect Gift for Any Dog Mom, Dog Dad in Your Life, including: fur mama, dog mom, dog dad, dog father, dog owner and more!
Funny Sayings Coffee Cup: Has the quote "Dog Mom" and "Dog Dad", printed on both sides.
Large 14 Ounce Coffee Travel Mugs: This coffee mug is larger than most standard size mugs. 14 ounces, 100% ceramic mug.
High Quality & Cute Sturdy Coffee Mug: Custom design is handcrafted by our one and only artisan - Jessica. It is then screen printed on both sides.
Microwave and Dishwasher Safe: Perfect novelty gift ideas for all of the men and women in your life that love dogs! Father, Mother, Best friends, neighbors, co-workers, dog walkers - you name it, this mug will make them laugh! Best birthday and christmas gifts for dog lovers, cups for dog lovers, dog coffee travel mug, dog gifts for mom, dog cups for dog lovers, dog items for dog lovers, dog themed gifts for woman, travel mug dog lover
Please wait for a few seconds on the checkout page so the products can be loaded into your cart.
Cute Funny Coffee Mug for Dog Lovers - Dog Mom, Dog Dad, Fur Mama - Unique Fun Gifts for Her, Dad, Mom, Sister, Teacher, Coworkers - Coffee Cups & Mugs with Quotes (Dog Mom and Dog Dad Mug Gift Set)
| Minimum Cart Quantity | Discount | Wholesale Price |
| --- | --- | --- |
| Minimum Cart Amount | Cart Discount |
| --- | --- |
Tired of boring products?!? Don't worry, we only offer fun and unique products!
All of our items are custom designed and one of a kind!
GREAT GIFT IDEAS
All of our products are giftable and made to impress. We pack a lot of love into all of our products and we know your recipient will love them as well!
Perfect Gift for Dog Lovers: Beautifully Designed Sarcastic Funny Coffee Mug! Perfect Gift for Any Dog Mom, Dog Dad in Your Life, including: fur mama, dog mom, dog dad, dog father, dog owner and more!
Funny Sayings Coffee Cup: Has the quote "Dog Mom" and "Dog Dad", printed on both sides.
Large 14 Ounce Coffee Travel Mugs: This coffee mug is larger than most standard size mugs. 14 ounces, 100% ceramic mug.
High Quality & Cute Sturdy Coffee Mug: Custom design is handcrafted by our one and only artisan - Jessica. It is then screen printed on both sides.
Microwave and Dishwasher Safe: Perfect novelty gift ideas for all of the men and women in your life that love dogs! Father, Mother, Best friends, neighbors, co-workers, dog walkers - you name it, this mug will make them laugh! Best birthday and christmas gifts for dog lovers, cups for dog lovers, dog coffee travel mug, dog gifts for mom, dog cups for dog lovers, dog items for dog lovers, dog themed gifts for woman, travel mug dog lover
View full details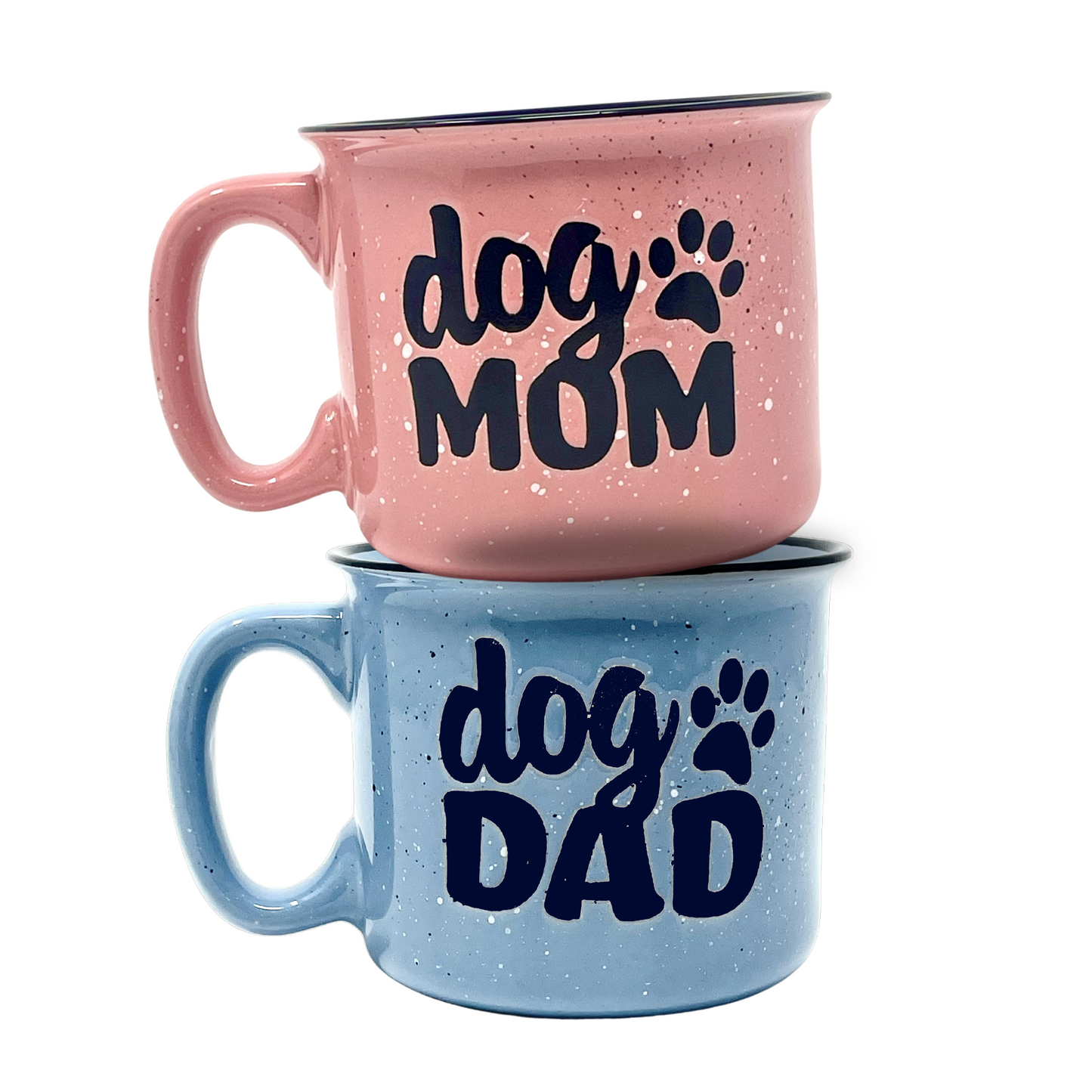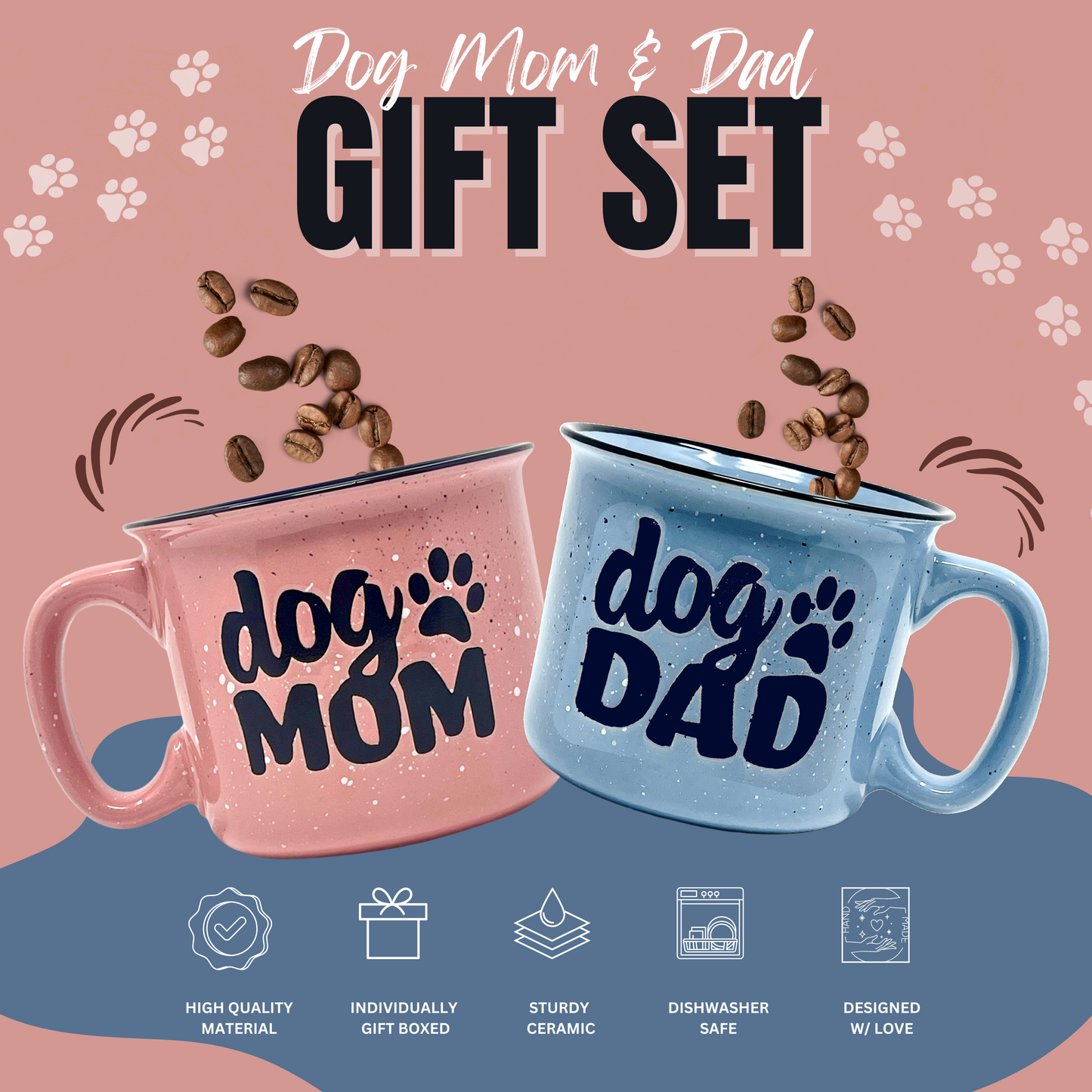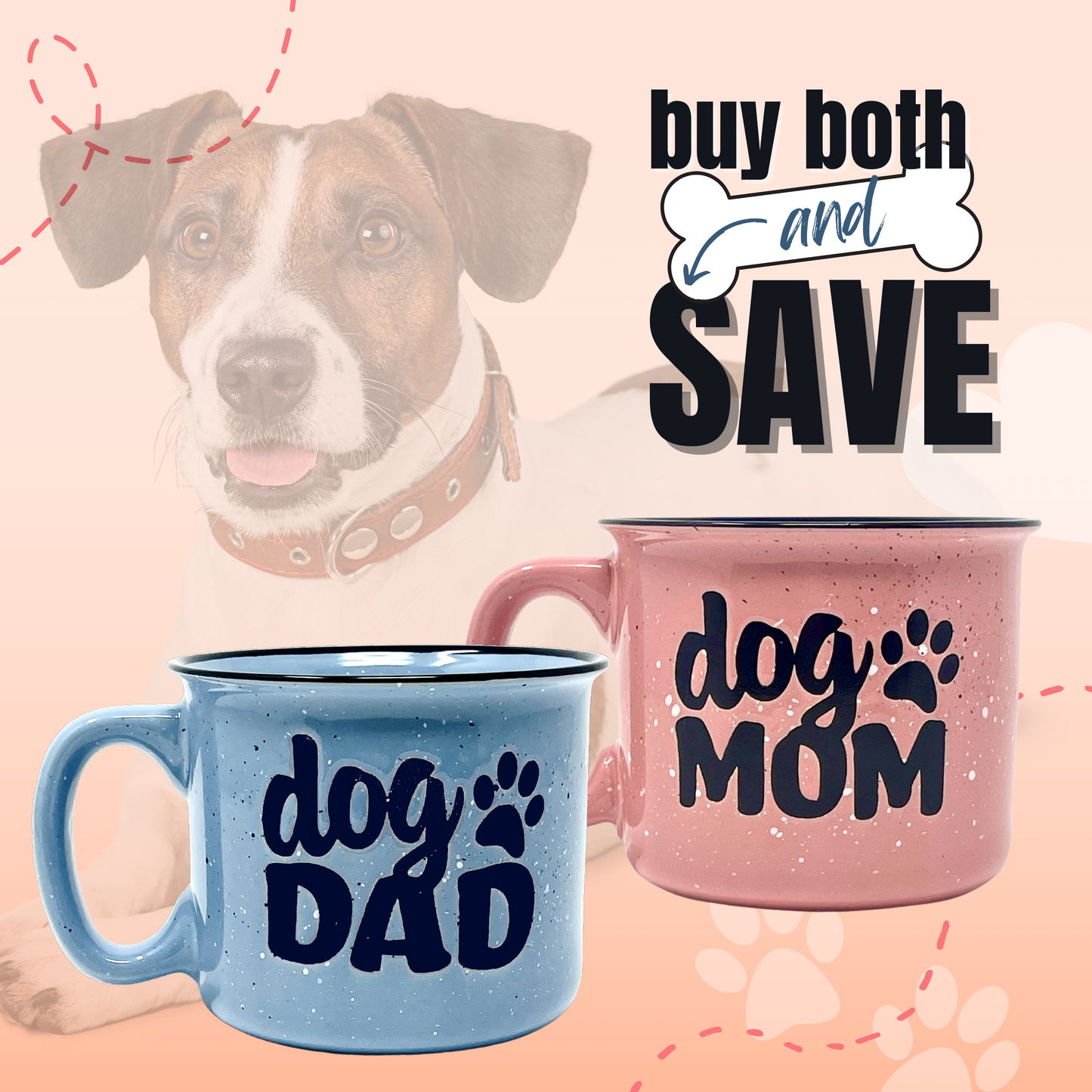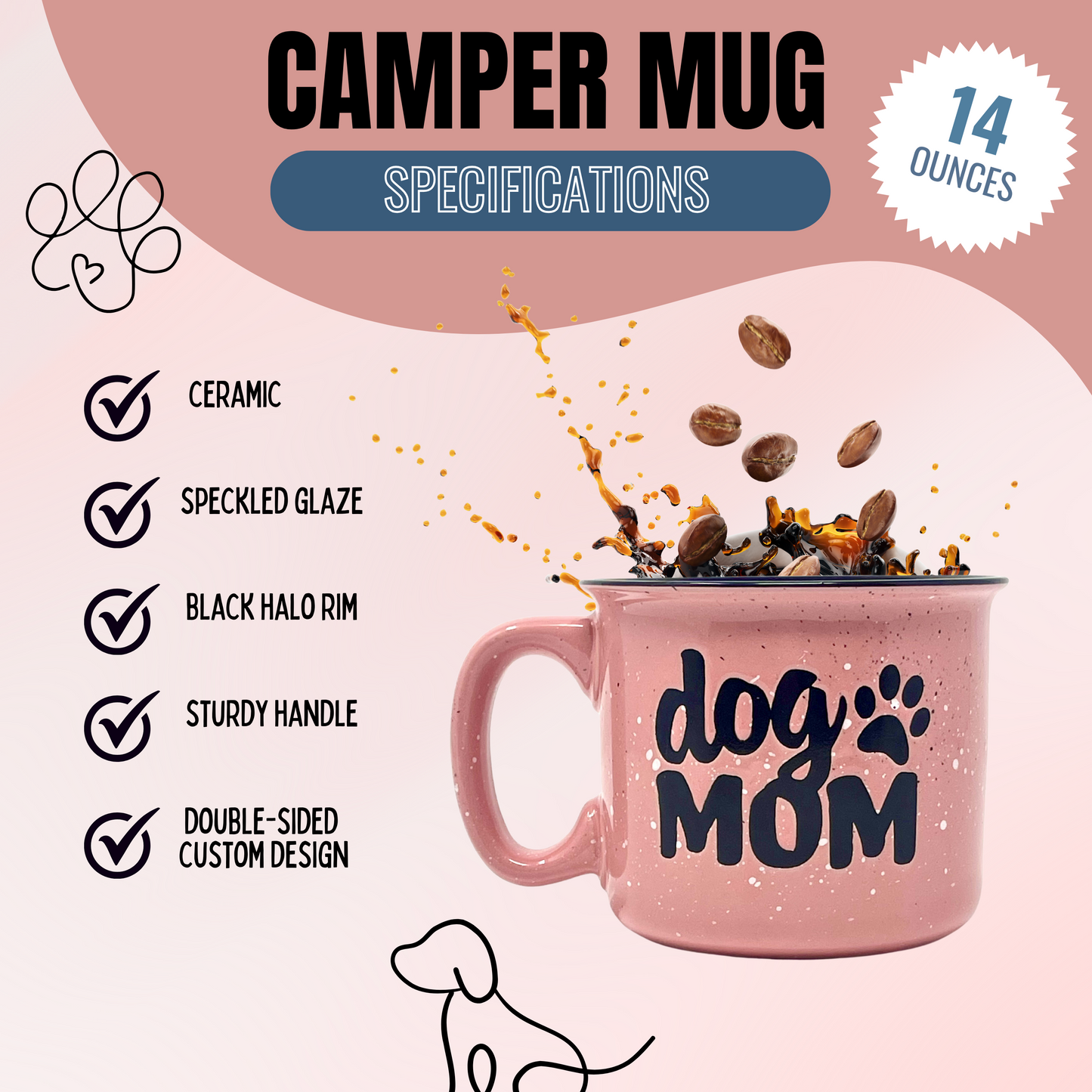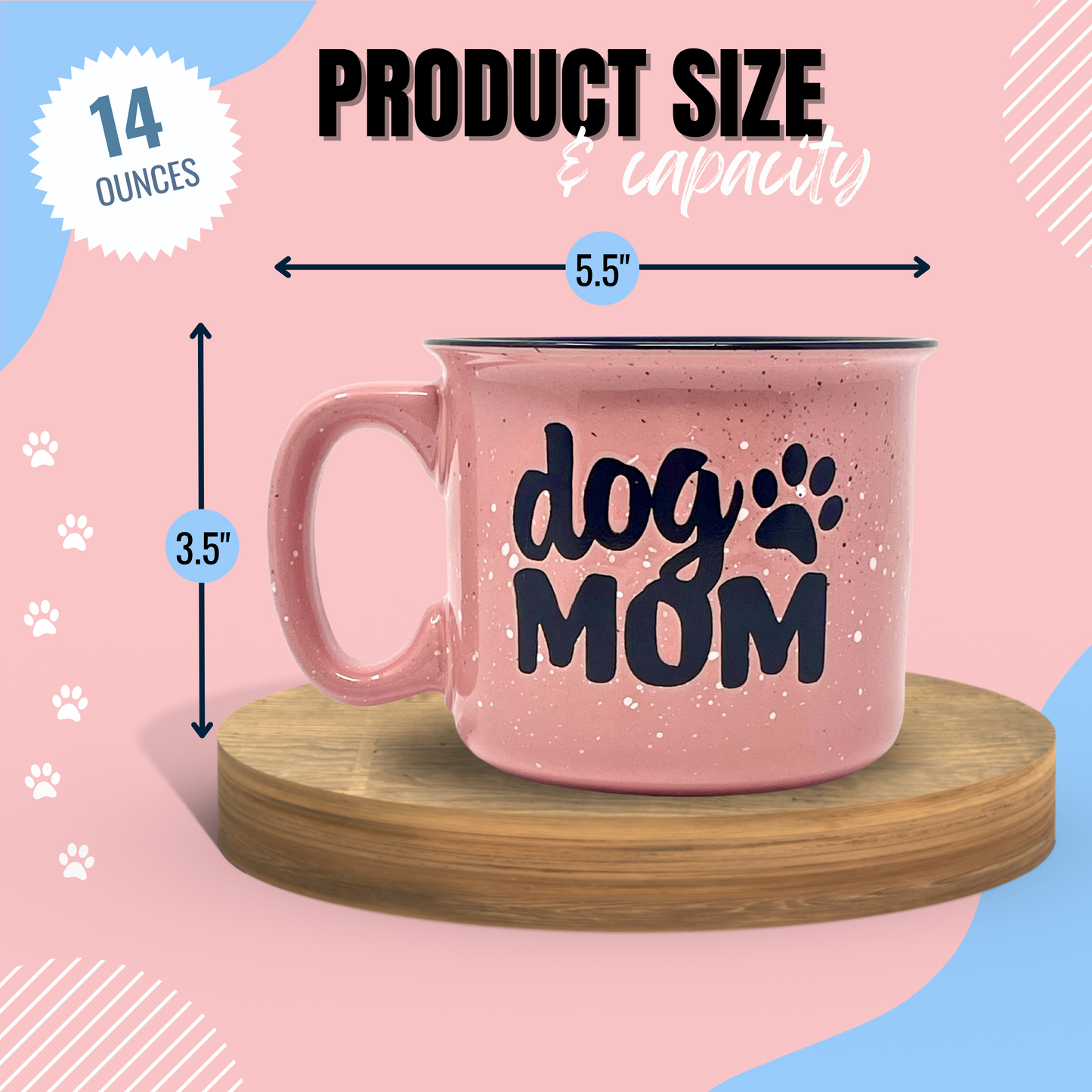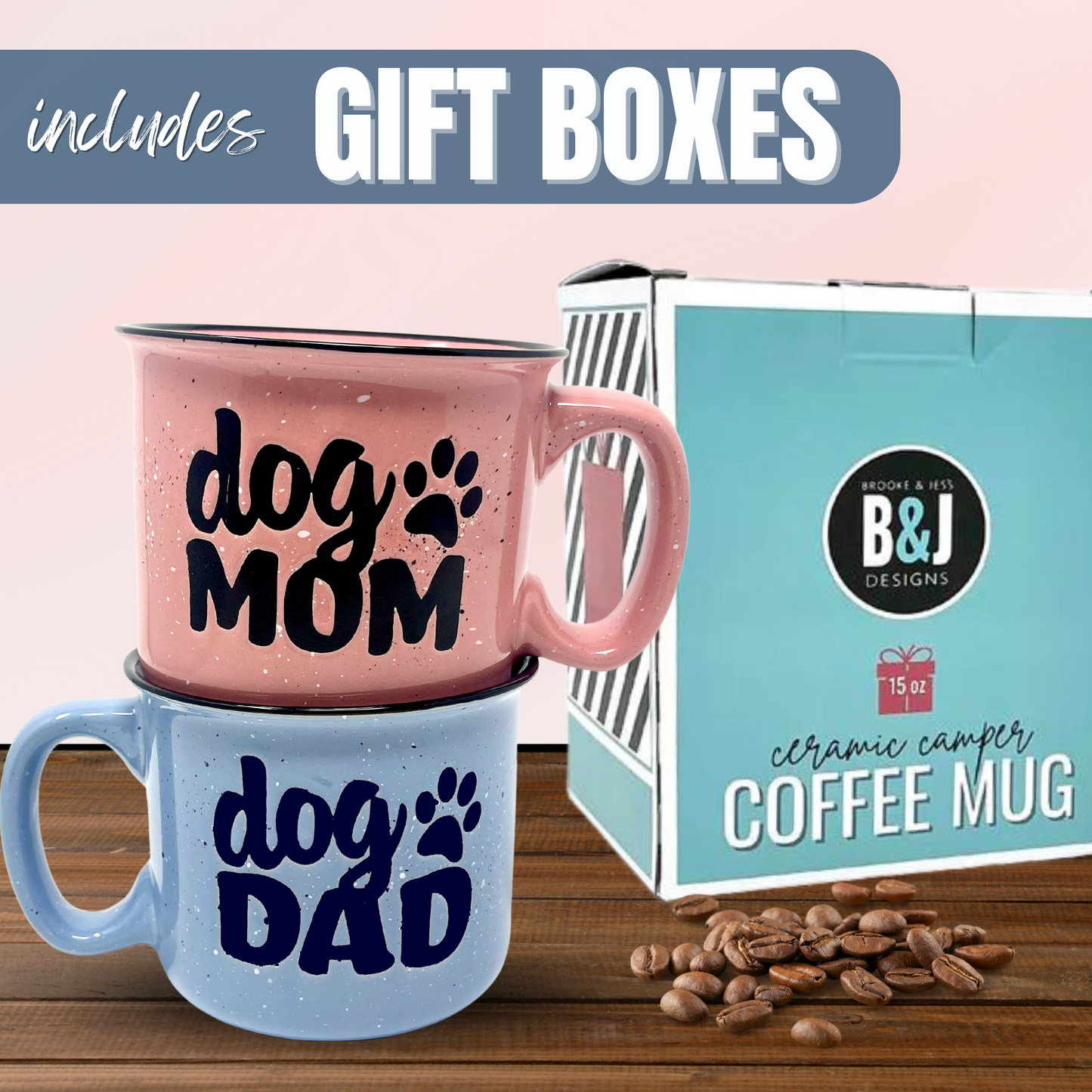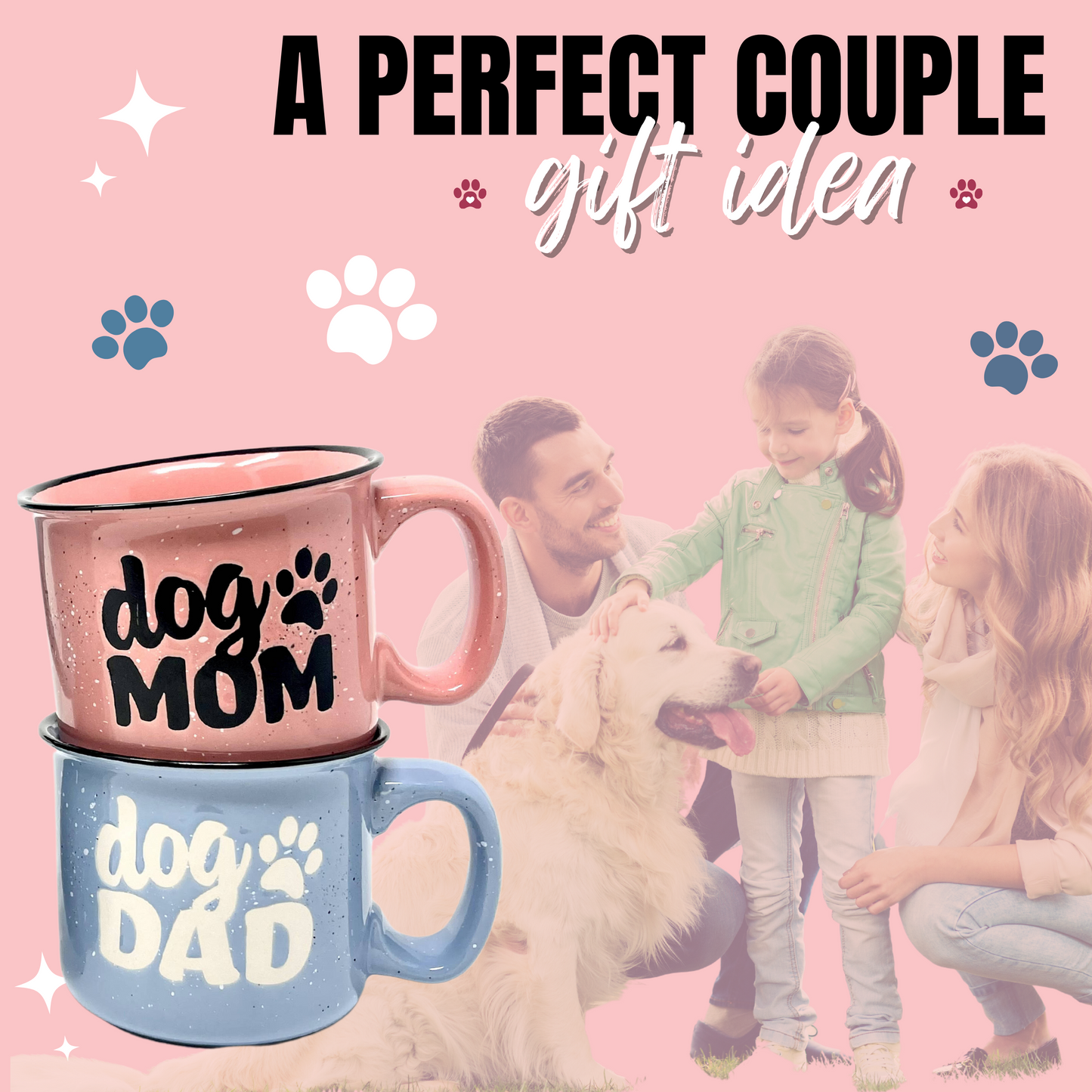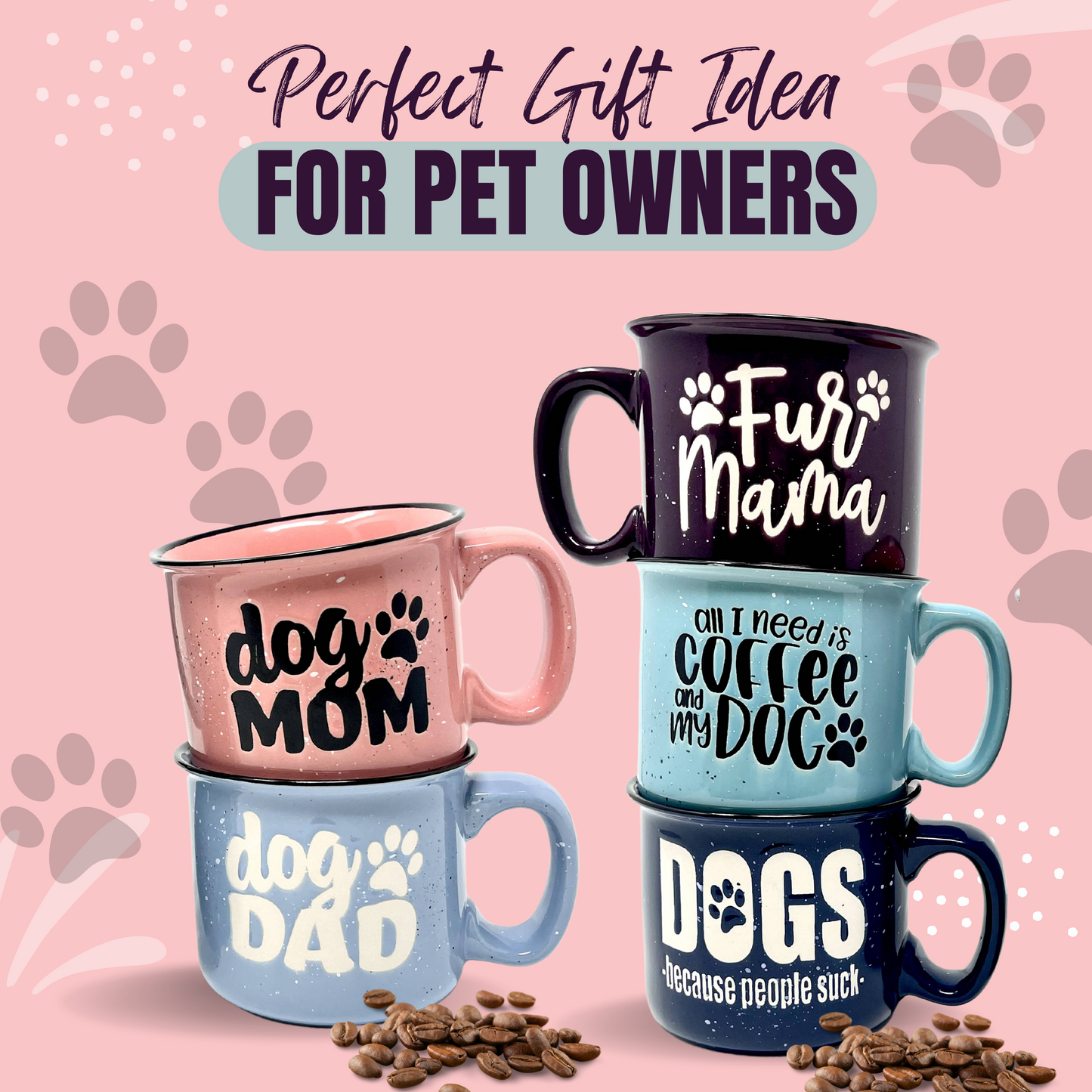 Cute Funny Coffee Mug for Dog Lovers - Dog Mom, Dog Dad, Fur Mama - Unique Fun Gifts for Her, Dad, Mom, Sister, Teacher, Coworkers - Coffee Cups & Mugs with Quotes (Dog Mom and Dog Dad Mug Gift Set)